One of the best ways to convince someone to sign up to your list is when you share good content that turns them into a fan from the very beginning. It's human nature for people to flock to those who serve their needs, and a blog allows you to step up and serve an audience that's hungry for solutions that can improve their lives.
Whether it's on the topic of success, health, pets, or cooking, men and women alike want to lend their precious time to top-tier individuals who showcase their expertise and tap into their ability to explain things on a level anyone can understand.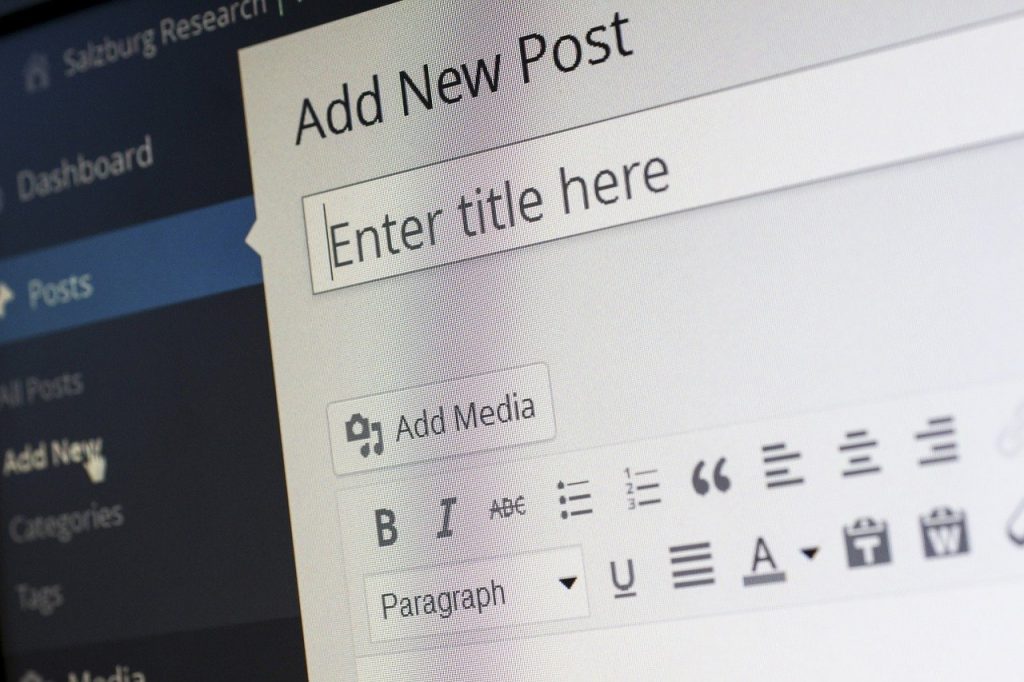 Is List Building Too Slow with a Blog?
One common worry for new marketers is that trying to build a list from a series of blog posts might be too slow. While it's true blog posts have to get indexed and ranked in search engines, keep in mind that you can use free social sites to gain more traction for your blog in a shorter amount of time.
This means you can take time to create a blog post that will knock their socks off and then link to it on sites that have a relevant audience for your niche, allowing users to like, comment and share exponentially.
So you really aren't relying on the SEO gods to catapult your post to the top of the search results. You have some control over how much traffic lands on it, and how fast. The main thing you need to focus on is not volume, but quality of your content and visitors alike.
There are some marketers who get into this business with their eye on statistics. Only, it's the wrong kind of numbers – quantity only. They want as many subscribers on their list as humanly possible, because they mistakenly believe that will translate into more sales.
The problem is, much of the traffic you receive from spammy list building opportunities is junk, so they're uninterested in what you have to say. Some will shrug their shoulders and sign up to get whatever freebie you're offering, but they're just tire kickers, not the kind of people truly interested in investing in solutions or growth.
You might quickly be able to build a list of 50,000 subscribers, but less than 1% ever buys, if that. On the contrary, you might slowly build a list of 10,000 subscribers, but have an 80% email open rate and a 40-50% conversion rate!
The reason the conversion jumps so high is because, instead of purchasing a list from someone else and spamming their inbox, you've taken the organic route to weed out your non audience and cater to the people who are rabid about learning from you.
Keep in mind, too that this isn't just about sales of your own products. If you're an affiliate for someone else, you might be able to get a link from them when they find out you have a list of 50,000 subscribers – but they're going to probably ban you or decline you next time when the traffic you send to their offer tanks their conversion rate because no one on your list cares to buy what you're touting.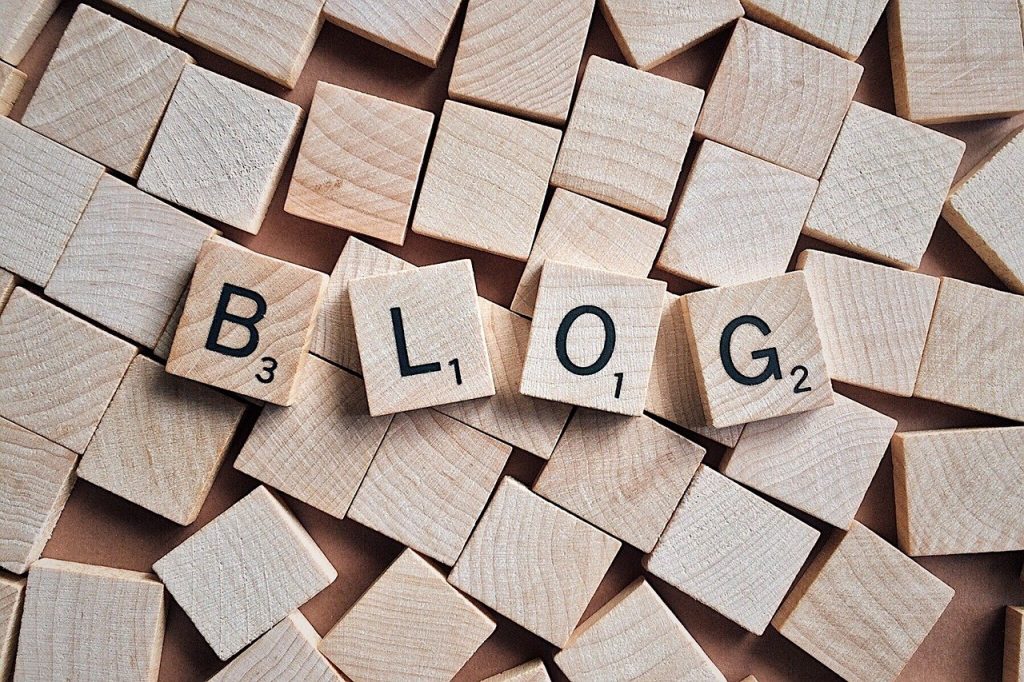 Focus on Quality and Consistency
When you're using a blog to build a list, you want to vary the topics that you cover so that you give your readers a mix of information relevant to them. This doesn't mean you cover things outside the realm of your chosen niche.
For example, you won't include a random article about investing in stocks on a dog about pet health. What you do want to do is brainstorm a list of categories for your niche blog topic and rotate the things you cover so that it's a well-rounded site.
The reason you want to do this is because, if you advertise a blog about weight loss, for example, yet all you ever cover is low calorie desserts, it's going to leave out a lot of information people want to know.
It's fine to narrow down a blog to a topic just about low calorie desserts, but if you're promising a broader umbrella, make sure you include other things, like cutting out carbs, adding more produce, how sleep affects weight, exercise and more.
Once you have your list of categories, take time to create a blog schedule that helps you touch on each of them over a period of time. Don't do 10 blog posts in a row about dumbbell workouts. Instead, do one about that, then switch it up to one recipe post for breakfast, one about the mental struggle of dieting, another about trying new foods, and so on.
You might think of it kind of like a magazine. Magazines have a set section they fill month after month. A woman's magazine might have a section for beauty tips, weight loss, money savings, fashion, health and more.
You can do the same with your blog and it will increase the appeal of your site and paint you as more of an expert in your chosen niche. In addition to blog topic variety, make sure you use different forms of media periodically.
Most bloggers merely write text, and that's fine, assuming the content is solid and conveying great information. But for the sake of your readers' entertainment, it's a good idea to break up the monotony with something else.
You might include images that you buy or download off a stock photo site. Or, create images with text (maybe quotes that you pull out from your blog that you want to stand out) using a tool like Canva, which is free.
One of the biggest questions people ask when they're new to blogging is, "How long should my blog post be?" The answer is never satisfying to them, but it's the truth – as long as it needs to be.
People get annoyed when you obviously stuff a post with fluff and filler. Stretching out an idea for the sake of blog length is a bad idea. Remember, their time is precious – don't waste it.
At the same time, it's perfectly acceptable (and even thrilling) when you, as a consumer, find an in depth post about a topic you really want to know more about. If it's something where no detail is too small, then go for it!
But don't slap up a blog posting a couple of generic paragraphs per post hoping to build a list. Unless your content is insightful, filled with your personality and opinion, they will turn away to someone who can help guide them confidently in the right direction.
When it comes to quality, there's something else you need to consider. People don't just judge a blogger based on an individual post. They look at the overall quality of the blog as an entirety.
They want to know, if they land on your blog, that they can come back next time to see fresh content. If you post once and disappear for weeks, it will only cause you to fail as a competitive blogger.
Like a subscription to a newspaper or magazine, your loyal readers will want to see you on a consistent schedule. Now that doesn't mean you have to blog daily. It might be once a week or three times a week.
But when they know they can count on you, it serves to build a bond of trust between the two of you. They know they can count on you to continue leading them in their journey – whatever it is.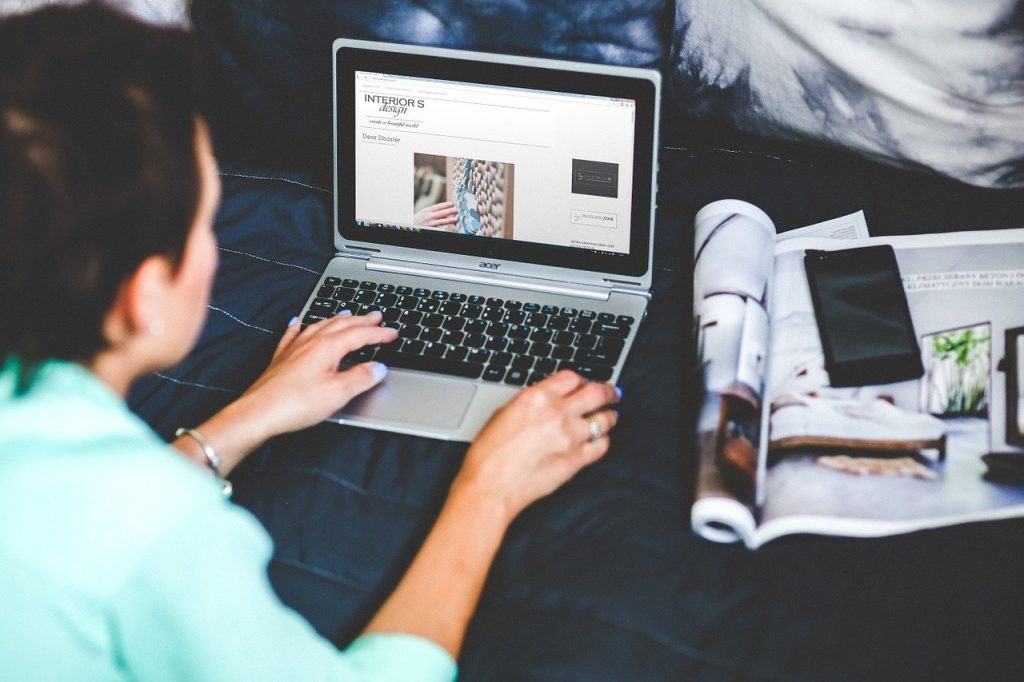 Make Signing Up to Your List Easy and Memorable
Some consumers who aren't marketers don't know how to get on someone's list. They don't even know there is such a thing, so don't blindly assume they'll spot your opt in form and hand over their name and email address.
You want to make the process easy and exciting. First, make sure you place your sign up form in more than just your sidebar. That's one place it should be, but it can also be at the bottom of every blog post as well as on a landing page where you have a specific free gift offer on your blog or elsewhere.
Don't make the mistake of just saying, "sign up for notifications." Do you know anyone who enjoys getting more email notifications? It's not very enticing. Instead, come up with a free gift they can have in exchange.
It might be a report like this one, a 7-day email series of tips, or access to the first module of your new course. As long as it's useful and displays a snapshot of what it's like to be your subscriber, that's something to use as an enticement.
Make sure you always remind people to get signed up, too. If you have an opt in form at the top of your sidebar and they scroll down, absorbed in your blog post, they might click out when they get to the end unless you remind them to "Sign up for your free report."
Remember, once they sign up, they're going to get their welcome email from you. That's a great time to wow them. Give them another freebie they didn't expect, or a tip or something that makes them at ease with the fact that they just handed over their contact information.
Turn Your Blog Into Their Favorite Community
Writing a good blog post and delivering a fantastic freebie is a wonderful start to your list building efforts. But there's something else you can do to ensure they stick around. Turn your blog home into their home!
Start by engaging with the people who take time to comment on your blog posts. You can set your notifications up so that you get an email whenever someone leaves a comment.
People like to get a response, and when others land on your blog and see that you have a community going, it makes them feel more at ease to jump in and join it. Make sure you ban the obnoxious people (if you ever have any) so they don't repel people from wanting to participate.
Another thing you can do is host challenges for your blog readers. If it's a weight loss blog, challenge them to eliminate a bad nutrition habit over the course of 21 days. If it's a stress relief blog, challenge them to try 7 new stress relief methods in a week.
Post about it and then have everyone participate and share their actions and results. Be sure to support them in their efforts, celebrate their success and support them if they fail.
Showing this kind of care and concern is something that really endears people to you because you may be all they have to turn to. Maybe they don't have anyone in their offline world who they can confide in or share things with related to this niche topic.
You might even want to periodically highlight your readers' stories in a blog post dedicated to their success. Interview them and show others who land on your blog that because of your help and insight, people are finding solutions to their most pressing problems.
It's a form of social proof you can't buy anywhere. You can also give your blog readers who subscribe special perks the general public doesn't get. For example, you might create a special series that you put on your blog, which you then password protect.
Only give the password to your subscribers. This makes them feel special and it also piques the curiosity of the newcomers who land on the site and will email you asking how to get access.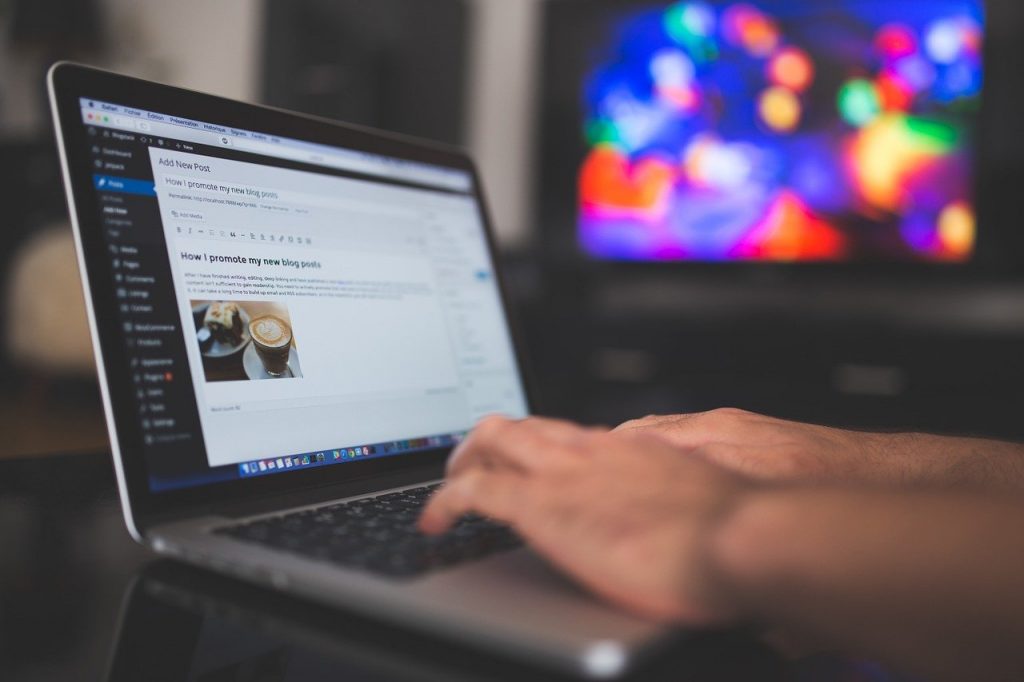 Use Free Traffic Sources to Drive More Loyal Subscribers Your Way
If you're concerned about the slow growth of your list because of blog indexing and SEO, use free social sites and apps to help you gain traction faster and reach your core audience.
Not every niche will be right for every site or app. What you'll want to do is go on them and see if there are others you would consider competitors – or your target audience – posting about them there.
Here's a list of some you might be able to find your niche audience on:
Facebook has groups on all sorts of topics. You can start one of your own or find those that allow members to share links. You can even join and simply share expertise as a member, making people want to learn more about you.
Pinterest is an image-based social site, but you can create easy Pins on Canva and post them on Pinterest to drive traffic back to each of your blog posts. You can join boards that allow you to share your blog's Pins, too!
Twitter is a quick and easy social site that allows you to share text, videos and images. You can follows your competitors and their followers and get others to follow you back for more blog traffic.
Instagram is another image-based site, which also has video capabilities. But you can't link out to each blog post from your Instagram posts. You can direct people to your "link in your bio" and from there, send them to your blog.
YouTube is a video social site and major online search engine. You can make a quick 1-3 minute video about your blog post topic and then put a link below the video for them to go and learn more.
TikTok and SnapChat may be known for the younger crowd, but they actually have people of all ages using them for a wide variety of topics. For example, you might start a gardening TikTok account. For example, someone names GardenMarcus has almost 700,000 followers and over 7.3 million likes.
Guest Blogging is another way to get free traffic to your own blog. Find a competitor's site who accepts guest blog posts and submit something really worthy of a share. Do your best work to make people want to visit your site.
Podcasting is another free method you can use to generate blog traffic. Podcasts can be as small as 60 seconds long, believe it or not! But most are around 10-12 minutes. Use a podcasting tool like Anchor to make it a quick, easy, and viral process for you. A blog is one of the most powerful things you can use online to highlight your expertise and bring your most loyal readers into the fold where you can tap into their needs and provide the most effective solutions for them.