The Metaverse provides a way to bring virtual reality into socialization, gaming, and businesses around the world. Even though it's fairly new, curiosity has driven more and more people into the many distinctive and entertaining aspects of the Metaverse. 

Whether you love gaming, shopping, exploring, or creating, there is something for everyone to enjoy. As its popularity grows, the Metaverse has opened up new opportunities to make money from home. 

Remote work is essential for many people, and there are many different paths to take in order to make a living from the Metaverse. You can make the most of your Metaverse experience by becoming a freelancer or entrepreneur in the virtual world.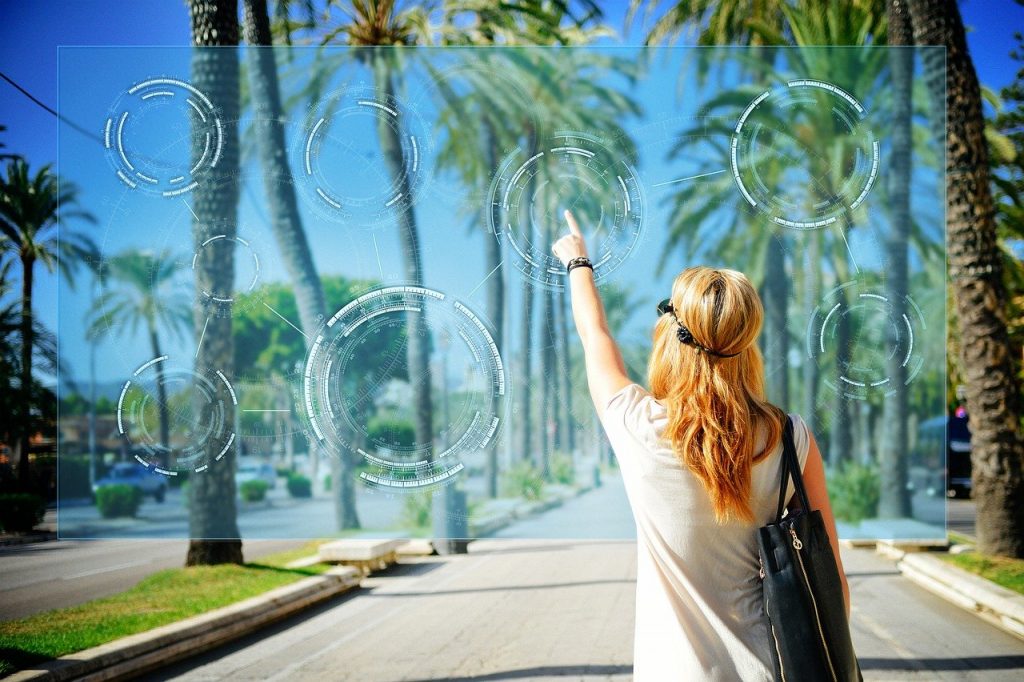 1 – Make Money as a Virtual Freelancer

The best part about freelancing is that your work is done on your time. With virtual reality added in, you can do your best work in the comfort of your own home. Since the Metaverse is constantly growing and expanding with new projects and ideas, you can rest assured knowing that there will always be a job for you to find.
Here are some of the most common freelance jobs that you'll find in the Metaverse:
Coders

A world that is always expanding paves the way for an endless supply of coding jobs. If coding is easy for you to understand and you don't mind completing hours of it, then there will always be a new job waiting for you.

The ability to code covers a smaller demographic of those involved in the Metaverse, so your knowledge and expertise will be needed by many people who need help, but don't want to bring a fulltime employee onboard.


Graphic artists

As other entrepreneurs are creating Metaverse games and customizing their shops and advertisements, they will need graphic artists full of creativity and new ideas to make their virtual business stand out.


Interior designers

Virtual buildings and shops are being built and bought in the Metaverse, and these entrepreneurs may not have the time or the creativity to make their space look amazing. As a virtual interior designer, you can give them the ideas and a solid layout without even having to create props or build furniture yourself.


Architects

Virtual construction companies are getting involved in the creation of new buildings and terrains in the Metaverse. If you are an architect, you can guide them along the way and help businesses come up with unique ideas for the structure of their properties.


Writers

On any platform of social media on the Internet, content needs to be written. Information is supplied everywhere, and writers know how to shape sentences in order to make the content look the most appealing and have the greatest effect on their audience.

There are rules, subtitles, ads, articles, transcriptions, and ideas that all need to be edited or added into the Metaverse. For freelance writers, these smaller jobs are a great place to start.


Community managers

To keep things organized, community managers are always sought after. Their job is to engage with users, create events, engage with NFT communities to drive business, and create content for social media platforms that will drive users to the business or group that you work for.

2 – Earn Money By Playing Games

Play to Earn (P2E) games give gamers the potential to make a living out of their time spent playing games in the Metaverse. The idea is simple: the more you play, the more you can earn. 

In the Metaverse, gamers can embark on new quests or battles, find new treasures, and work together
to fix any problems or issues that arise in the game. All of these different tasks can be rewarded with tokens that can be exchanged for real world money.

In the gaming section of the Metaverse, players have asset ownership, meaning they gain ownership over the unique collective items that they find or create in game. They can then coin these rare items as NFTs and exchange them for cryptocurrencies. 

This allows the player to make a business out of collectibles and items they find along the quests or battles that they play. You can also earn money by investing in different guilds or general games with cryptocurrency.

These guilds will allow you to have access to rare and unique items found in gameplay that other people may have a more difficult time finding. If you are in the market to resell, this may be the route you want to take.

Spending time gaming is a fun way to make money, since gaming is already a hobby for many people in younger generations. But in order to make the most and be the most successful, you have to build a level of skill. In order to become a unique player and grow quickly in rank, you have to be the best of the best, which takes practice and time.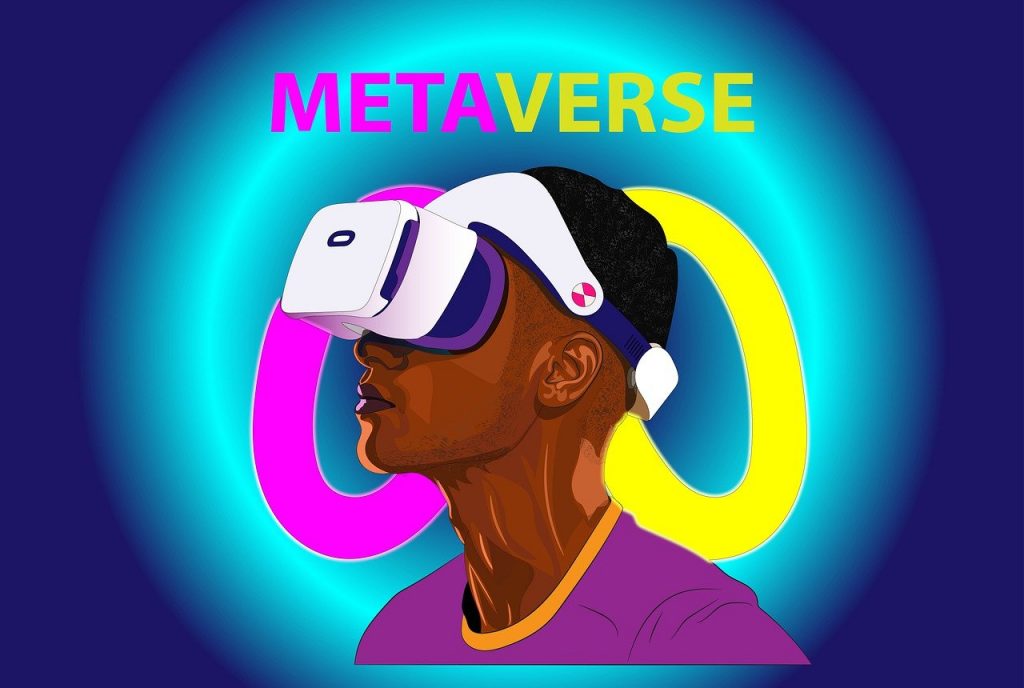 3 – Generate Revenue Selling Art NFTs

As an artist, it can be a challenge to find ways to display and sell your art. It can be costly to get your artwork into different galleries and consignment shops, and you may not be able to make enough money in order to rely solely on your art as income.

In the Metaverse, you can create your own art gallery, and sell your artwork as NFTs. When you sell your artwork as an NFT, that person who digitally bought it becomes the sole owner of the digital piece. 

If, over time, you become a well-known artist, the value of the digital piece you sold to that buyer will increase, almost as if they were an investor. And since the market for investors is always expanding, the idea of selling digital artwork has become popular throughout the Metaverse. 

Since all of your art in the Metaverse would be digitally bought, you will be able to focus solely on graphic design and digital creation. This is also a great way to make a considerable amount of money through commissions. 

4 – Make a Profit Testing Products for the Metaverse

With so many new creators and entrepreneurs flooding into the Metaverse, there are beta versions that need to be tested consistently. Becoming a product or game tester in the Metaverse as a way to make money will be an interesting way to profit. 

You won't be as likely to get bored on the job, since you will constantly be testing new products and ideas. This also gives you an exclusive path into the Metaverse. You will know about new ideas and places before they officially go live, and you will be able to say that you were one of the first people to test things out. 

Many different brands and businesses are testing out different ways to showcase their products and advertise their brand. You can supply your services as a pair of fresh eyes that can rate each appearance or advertisement.

5 – Make Money Flipping Virtual Meta Real Estate

One of the fastest ways to make a larger sum of money is to flip virtual real estate. This method means that you purchase plots of virtual land and properties, and resell those plots at a higher price, or to the highest bidder. 

Setting up an auction for the land you have acquired will help you accumulate the highest amount. If you want to hold on to your properties in the hopes that the market rises, you can consider renting out those properties to businesses or entrepreneurs in order to bring in a steady income.

And if you can become skilled and knowledgeable over the whole process of flipping virtual real estate, you will be able to get other companies and businesses to pay you to do the same thing for them, where you will get a percentage of the sale every time. 

This is also a great method for those who are not willing to put as much money into the process. As a real estate broker, you can give out advice and tips to others who are looking to flip virtual real estate on their own.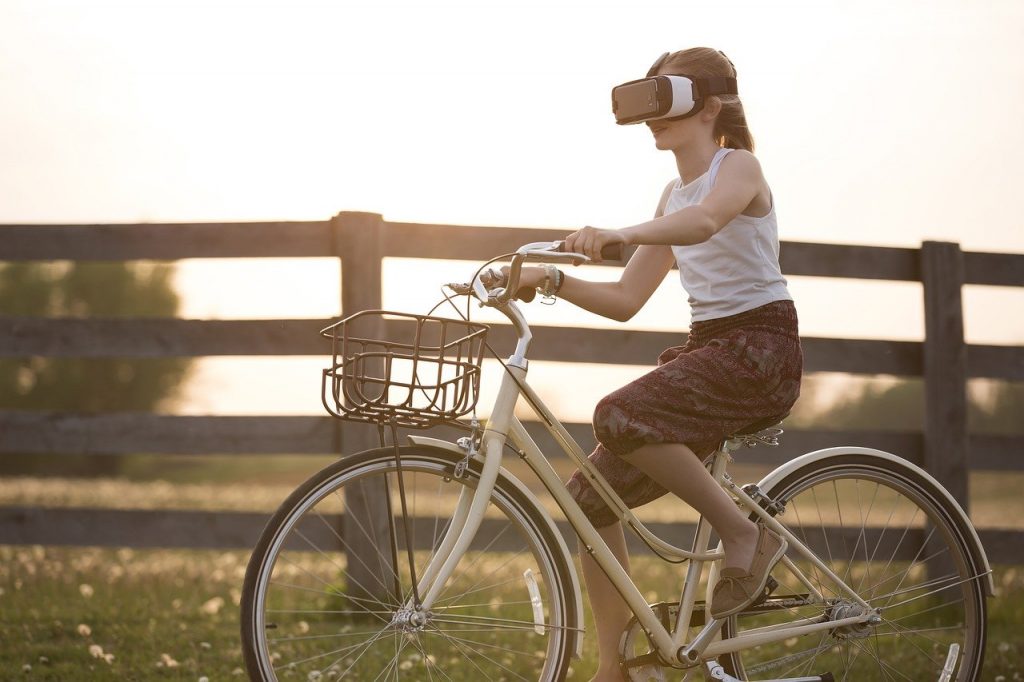 6 – Generate Revenue Creating Ads in the Metaverse

If you have already created a game or shop that does well in the Metaverse, different brands will pay well to have advertisements for their company displayed in your game or building. 

The more popular your content is, the more you will be able to make. This is a great way to reap the benefits of your successful work by adding on an extra income. This is similar to how bloggers earn with ad revenue on their site. 

You can also be an ad creator for other people. There will be all kinds of advertisements, from virtual billboards to interactive ads where the consumer is immersed in a situation with the brand and more. 

7 – Make Money Creating Virtual Clothing for Avatars
If you consider yourself a creative person and have an interest in fashion, creating virtual clothing is the job for you. You don't have to have previous knowledge on sewing machines or knitting – you just have to have the ability to turn your ideas into virtual products. 

You can make clothing for different games in the Metaverse, so that players can buy them from you as NFTs, and then customize their players in game. With so many different types of games in the Metaverse, you could fill your shop with themed outfits to match each game. 

If you want to push for a more stylish approach, you could create fashionable items of clothing that you think would do well in the real world with today's current trends. If they do well in your own personal store, you could try to sell them to bigger fashion companies and corporations that would test your clothing virtually. 

This may lead to them creating the clothing in the real world and selling it, giving you a direct gateway into the fashion industry. The Metaverse holds many opportunities for creative individuals!

8 – Earn a Living as a Virtual Tour Guide

You can earn money by helping businesses and entrepreneurs establish a virtual presence in the Metaverse. With a 360 camera, you can create virtual tours of different businesses and locations and share them in the Metaverse. 

This will give people an immersive experience of different real world businesses before they decide to go to them. Different shops will pay you to take 360 photos and videos of their stores so that they can showcase their products in virtual reality. 

Some businesses may own property in the Metaverse and want to create a shop in the area that they own or rent. If they want an exact replica of their real world shop, they will pay you to create a virtual tour using your camera, so that they can use it as their existing shop in the Metaverse.

If you are looking to branch away from promoting other businesses, you can take your 360 camera to different parks or landmarks, so that people can virtually embark on the same adventures as you. 

You could even include advertisements (as mentioned earlier) in your virtual tours as another way to generate revenue.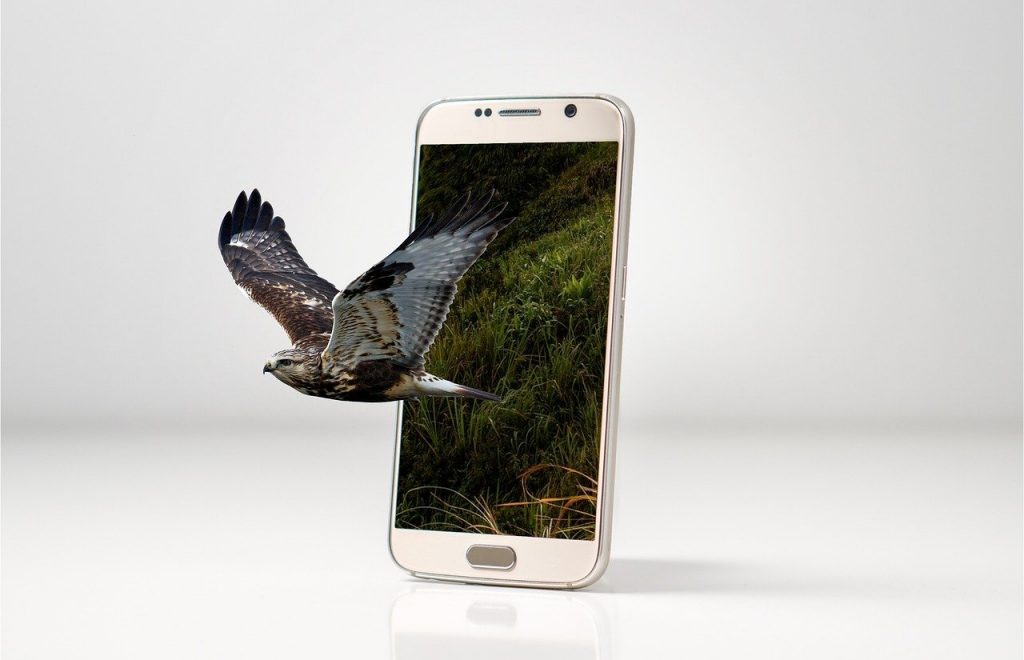 9 – Make Money Creating Games

In the Metaverse, there is a high demand for new games. As people burn through the smaller games and look toward more arcade-like ways to spend their time, the demand only grows. 

The more interactive you can make the game, the more it will succeed. The Metaverse allows people from across the world to join together, so multiplayer games are often searched for as well.

Many gamers search for world building games that they can heavily invest their time in. Players like to immerse themselves into a game, almost as if they are a part of a completely different universe. 

Gaining traction for your game requires advertisements and a community. People want to feel as though they are a part of something special, so try to build your game around a certain audience that is large enough to bring a wide variety of players in.

10 – Gain Money Investing in Stock From a Specific Metaverse

You can invest in different stocks involved in the Metaverse. As always, this market can be unpredictable. Never invest more than what you are willing to lose. Here are some of the companies that are directly involved in worldbuilding in the Metaverse:
Microsoft

Microsoft's goal is to link the professional world with the Metaverse. The company plans to release a version of their popular Microsoft Teams that includes lifelike avatars, so that you can meet virtually in a three dimensional setup.


Roblox

Roblox is a multiplayer Metaverse platform that has been online for years. Players of all ages can join a virtual reality world with a customized avatar. From pet simulators to arcade mini games, Roblox aims to "bring the world together through play" in the Metaverse.


Meta Platforms, Inc.

What was once known as Facebook Incorporated has now transformed into Meta Platforms. Since this complete rebranding, Meta Platforms has released a virtual reality Metaverse called Horizon Worlds, along with a new VR headset that has had a boost in sales recently.


Boeing

Boeing is planning on bridging the gap between humans and robots when it comes to communication in the workplace. They want to build airplanes in the virtual world, and bring innovation and ideas into a 3D atmosphere. 


Autodesk Inc.

Autodesk covers the architectural side of the Metaverse. This company is coming up with new structures and concepts for buildings and businesses throughout the Metaverse.
10 – Generate Revenue Streaming Your Metaverse Adventures 

Content creation (especially if you already have a social media following) will be a great way to make money in the Metaverse. People are curious about the Metaverse, but a lot of them are unsure about what it is and how to participate in it. 

As a content creator, you can provide a gateway for your viewers who are not quite ready to dive into the Metaverse. Here are a few ideas for topics that would draw viewers in:
Gaming

If you already have a gaming channel on Twitch or YouTube, then this is the route to take. You will be able to provide brand new content to your subscribers, and play new games with fun commentary.

There are plenty of unique games to try in the Metaverse, and each game will provide you with plenty of content for your live streams or uploads. If you are just getting started with gaming on social media, playing in the Metaverse will help you accumulate new views and subscribers quickly, since it is a new idea that many people are curious about.


Shopping

There are many different shops to explore, and you could tailor your content around the fashion industry in the Metaverse. You can try on fun clothing for your avatar, and create styling content to show off your creative fashion sense.


Traveling

There are many sights to see in the Metaverse. You can use your channel to show viewers some of the unique and incredible places to venture into. You can act as a sort of tour guide by giving highlights and locations for new users to find in the Metaverse.


Exploring Real Estate

Since there is an abundance of places for sale on the virtual real estate market, you can take your subscribers on a journey throughout the many buildings and businesses that the Metaverse has to offer.

You can build an audience of potential virtual real estate buyers this way. And many of your viewers will just be window shoppers who love to see what kind of real estate is out there.


The Metaverse, while exploding in popularity, is still in its infancy and is not yet a household name where everyone is familiar with it. This is the perfect time for you to pinpoint one or more ways you can earn from this platform and position yourself before it's flooded with competitors. 
You can even create info product courses that teach people how to use the Metaverse for fun, for profits as a business, or for educational purposes. You'll have a hungry audience eager to learn, and you can put your course out in text or video format, or as a hybrid course that teaches people in multiple media formats. 
Take time to get familiar with the Metaverse and find a niche service or product that best aligns with your skills and passions and you shouldn't have any problem building a lucrative business there.